If you want an elegant and perfect application, then "Archive Info Tech" invite you to contact our company today.
Our expert team is embraced of developers with the exceptional skills, creativity, initiative and expertise necessary here we not only build amazing app, but we provide all the technical skills to Fresher's who are eager to learn new techniques and take their career to new heights. If you are looking for perfect command over iPhone, Android, Java, PHP, C or C++, do visit us or contact us at 9269914102.
"Archive Info Tech" is one of the best android development company that renders top quality android apps development solutions to organizations across the globe. We have expertise in Android applications development that brings up with value-added services to your mobile operations. Our developers utilize plenty of development tools to explore limitless product development possibilities.
iPhone applications has rendered flawless functionality and power to mobile phone devices. We are specialize in symbolizing exceptional functional capabilities in these gadgets by developing robust and innovative iPhone or iPad applications. With our profound knowledge in development processes, we deliver comprehensive iPhone / iPad mobile applications catering to expanded business verticals.
PHP is a strong and server-side language. It is one of the widely popular open source programming languages for dynamic web applications. PHP comes along with MySQL and Linux. We have an experienced team of PHP programmers who have accomplished numerous PHP Web Programming projects.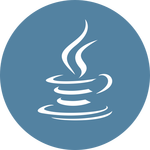 We have stamped niche in the domain of providing customer-centric and business oriented Java development services for every type of enterprises and organizations. Our clients map across various industry verticals inclusive of automotive, banking, e-commerce, entertainment, real-estate, healthcare, finance and software product development.
"Archive Info Tech" customers leverage our C++ expertise to build, sustain, enhance and support their software applications. Our programmers use the advanced systems for application and network monitoring & recovery, security, high-performance computing, compliance management and top notch multi-media applications.